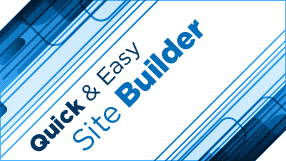 Mobile Phone Site Builder
Mobile Phone Website Templates & Web Hosting
Mobile internet has overtaken global desktop internet browsing.
The Internet Future is Here
The centre of gravity has moved and the shift to mobile web access has been accelerating rapidly since around 2007, when smartphones arrived on the scene.
Yet with so much at stake, millions of internet websites look terrible on a phone and many are completely unusable. Our service, as used by hundreds of people all over the world, provides a quick and easy solution to this problem.
Mobile Internet Revolution
Surfing the internet has become polarised with the development of smartphone browsing, in contrast to high-resolution large screen desktop computers and laptops.
This is your opportunity to reach out to a new customer base. Don't get left behind, because now is the right time to capture this huge audience surfing the web on handset browsers.
Any Smartphone
It's a bold claim to make, but we believe your new mobile phone website created at QuickontheNet.com will look great and perform extremely well on any smartphone device.
Check it out for yourself and view this website right now on your iPhone (Apple iOS), Google Android, Blackberry, Windows Phone, or Symbian handset device.
Our Solution
We offer a low-cost site builder, enabling you create a stylish website for display on the biggest computer screens, along with a super fast website for display on mobile phones.
With web hosting included as part of the service, we are talking about a simple system to develop your new business site for mobile internet browsing.