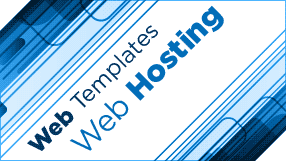 Mobile Web Template & Web Hosting
Website Design & Mobile Phone Website Templates
We are Quick on the Net Limited. Our business was incorporated in London in October 2003 and our website services were launched in February 2004.
QuickontheNet.com is a place where you can design and build your own website and low-cost web hosting is provided as part of our services.
Our website building tools have been created by designers, for designers. For example, the website you are viewing right now has been created using the QuickontheNet.com website builder system.
Our web hosting services are used and trusted by hundreds of small businesses located all over the world.
Based in the UK, we offer a website design service throughout all continents of the world. A significant number of our clients are based in the UK, but we also have a growing customer base on the European mainland, Eastern Europe, the Republic of Ireland, the US, Canada, Southern Asia, Australia and New Zealand. In support of our global efforts, we trade online using five major currencies:
British Pound
Euro
US Dollar
Australian Dollar
Canadian Dollar
We believe in using the very latest technology to make life easy for you, but there are real people behind the scenes who keep everything running smoothly. We're fair, honest, friendly and we'll always do our best to help you.